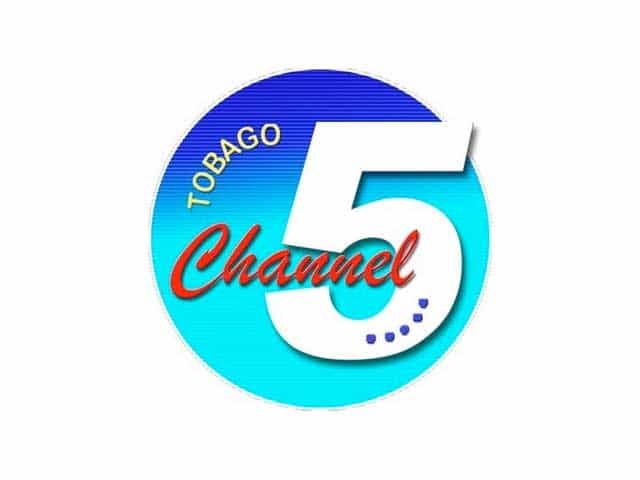 Tobago Channel 5 ist ein Sender aus Trinidad and Tobago. Sie können Tobago Channel 5 jederzeit und überall kostenlos online über unsere Website ansehen.
Letzte Aktualisierung 3 years ago
Tobago Channel 5 ist ein kostenloser Online-Sender aus Trinidad and Tobago-TV-Sender
Holen Sie sich aktuelle Trinidad and Tobago-und Weltnachrichten oder informieren Sie sich über die neuesten Geschichten, Clips und Sendungen aus Ihren Lieblingssendungen. Die "Tobago Channel 5" bringt Ihnen aktuelle Nachrichten und Live-Streaming aus Tobago Channel 5 hilft Ihnen, über die Ereignisse auf der ganzen Welt auf dem Laufenden zu bleiben.
Tobago Channel 5 is a community television station originating from the island of Tobago in Trinidad and Tobago. The station primarily broadcasts programming on Tobago, Tobago's news, Tobago's people, Tobago's culture and Tobago's perspective on national issues.
Tobago Channel 5 is one of two local television stations in Tobago the other being the Tobago Inspirational Network (TIN). Its studios are located at 65-67 Lambeau, Signal Hill Road, Signal Hill, Tobago, Trinidad, and Tobago. The station is carried on channel 5 on Trico Industries Limited and a live stream of their programs is available on their website. Tobago Channel 5's original programming includes programs such as Campout, Channel 5 News, Rise & Shine, Total Lockdown, Sports Talk, Half Time Show, Your Point Of View, High 5 and Jamboree.