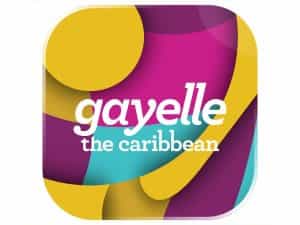 Gayelle TV ist ein Sender aus Trinidad and Tobago. Sie können Gayelle TV jederzeit und überall kostenlos online über unsere Website ansehen.
Letzte Aktualisierung 7 years ago
Gayelle TV ist ein kostenloser Online-Sender aus Trinidad and Tobago-TV-Sender
Gayelle The Caribbean "At Last, We Own Television!" is a community-based television station which is dedicated to bringing out the beauty and talent of the twin-island nation of Trinidad and Tobago and the Caribbean by highlighting and celebrating the positive aspects through 100% local programming.
Gayelle Television (Gayelle) is a privately owned television station, serving Trinidad and Tobago. The television station broadcasts on UHF channel 23 to the city of Port of Spain and has recently started broadcasting to Central Trinidad on UHF channel 27.
It is available on the Flow Trinidad cable system as channel 7 and also on cable systems in Tobago and Grenada. The station offers 100% local and Caribbean programming, and much of its programming consists of live talk-shows.
The station's studio is located at 13 Southern Main Road, Curepe, Trinidad, and Tobago.