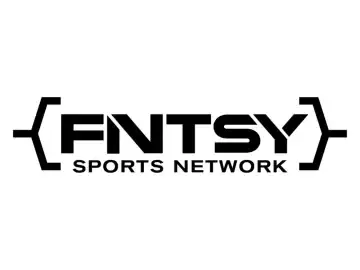 FNTSY Sports Network ist ein Sender aus The United States. Sie können FNTSY Sports Network jederzeit und überall kostenlos online über unsere Website ansehen.
Letzte Aktualisierung 2 months ago
FNTSY Sports Network ist ein kostenloser Online-Sender aus The United States-TV-Sender
FNTSY Sports Network has your fantasy sports previews, analysis, mock drafts, and draft strategy for MLB, NHL, NBA, and NFL including fantasy baseball and football 2017! Subscribe for 24/7 fantasy sports news. The world's first television channel dedicated to fantasy sports is here to help you make this your season! This site is 100% for entertainment purposes only and does not involve real money betting or prizes.
FNTSY Sports Network has everything you need for fantasy football 2018, including fantasy football previews, fantasy football analysis, fantasy football mock drafts and fantasy football draft strategy! Subscribe for the 24/7 fantasy football news that will help you dominate your league.
And we're now the home of Craig Carton! Every weekday, live from 9 am to 1 pm (eastern), tune in to see "Carton & Friends," featuring the former #1 sports talk show host in NYC, Craig Carton, and his friends, Corey Parson and Michelle Serpico. There is no show like "C&F" and it's live and free right here on YouTube. 
We're here to help you win... and to entertain you on the march to victory. Get excited, TELL A FRIEND, and prepare to dominate!
Fantasy Sports Network (FNTSY)

FNTSY Sports Network digital video is distributed as a linear stream, on FNTSY Sports Network linear TV on over 35 cable carriers throughout North America, on DISH Network and on an ever-growing list of OTT Platforms including Roku, Amazon Fire, Xbox, Apple TV, Pluto, XUMO, fuboTV, Verizon go90, YouTube and YouTube Red.

The FNTSY Sports Radio Network can be heard streaming on iHeart Radio, TuneIn, the FNTSY Sports Radio Network App, the SportsByline USA feed, on FNTSY.com and on partner sites such as NY Daily News and SB Nation Radio. The stream also airs on the intelligent personal-assistant devices Amazon Echo, Google Home, and Apple HomePod, on the Armed Forces Network, on WABC-AM in NY and on other select terrestrial stations throughout the United States.

FNTSY Sports Network and FNTSY Sports Radio are owned by SportsGrid Inc., which has a constellation of properties including digital subscription, OTT video, and radio with terrestrial and digital distribution. The company operates fantasy sports industry-leaders, dailyroto.com and rotoexperts.com, FNTSY Sports Network, FNTSY Sports Radio Network, in addition to Esports properties, pwn.gg, and Esports Network. Its partners include the NBA, ESPN, Associated Press, NY Daily News, and NFL team websites.
How to watch live streaming on high quality?
Live stream quality depends on your internet speed if it freezes on low quality check your internet speed and reset your router it might help to watch FNTSY Sports Network live streaming.
How to watch FNTSY Sports Network live stream on the mobile?
All you have to do is select your favorite channel and press the play button. Our website is compatible with all devices, you can watch live streams on Mobile phones, Tablets, and Smart TV.
Attention:
Due to differences in connectivity, there may be times when the live feed or live score does not update quickly; please refresh the page if you experience any issues.
This webcast is delayed slightly from the televised broadcast, up to approximately 60 seconds, depending upon your internet connection speed and computer configuration. Please keep this in mind when calling in with requests.
We will always try to update this tv channel so that you can watch comfortably. We re-publish content from third-party television stations, sometimes susceptible to interference from television broadcast sources that we take to be embedded in this page.