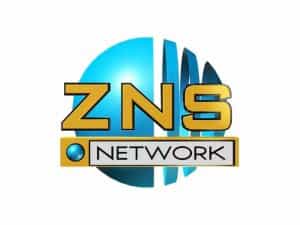 ZNS Network ist ein Sender aus Bahamas. Sie können ZNS Network jederzeit und überall kostenlos online über unsere Website ansehen.
Letzte Aktualisierung 2 years ago
ZNS Network ist ein kostenloser Online-Sender aus Bahamas-TV-Sender
ZNS-TV launched in Nassau on New Providence Island in 1977. The station aired programming to entertain, educate and inform. It aired sitcoms, sports, dramas, and even movies.
ZNS (Zephyr Nassau Sunshine) is a national television broadcaster operated by the state-owned Broadcasting Corporation of The Bahamas (BCB).
ZNS-TV's two transmitters, serving Nassau and Freeport, are the only over-the-air TV stations in the country. The rest of the country receives these channels (and a privately owned station) via Cable Bahamas, a privately held company that maintained an exclusive license to operate cable TV services until 2009.
History
ZNS radio was founded in 1937 to broadcast hurricane warnings to the islands throughout the archipelago. At its inception, the station broadcast for two hours a day, featuring news and musical recordings from the BBC and Nassau sources. The radio station eventually established another transmitter in Freeport on the island of Grand Bahama.
ZNS-TV launched in Nassau on New Providence Island in 1977. The station aired programming to entertain, educate and inform. It aired sitcoms, sports, dramas, and even movies. In 1992, the stations started to air only public affairs programming.
In October 2010, the BCB implemented a major restructuring exercise in which approximately 80 employees were made redundant. This event sparked much public debate. The government offered a severance package to employees who separated from the company. One reason for restructuring was that the previous governments had declared the BCB to be a major strain on the public purse, bringing in little revenue. The further reason for the downsizing was to enable the corporation's transition to a public broadcasting service.
The people behind the changes were then Minister of National Security with Responsibilities for Broadcasting, Hon. Tommy Turnquest, and the chairman of BCB, Michael Moss, along with his board and managers. Payouts were reported to cost the government around $4 million. Many of those who received separation packages and termination letters generally were unhappy, because it did not reflect their years of service.
However, the government maintained that the separation package was generous, considering the economic climate in the country and that they were greater than required by law. In addition to the monetary payouts, those affected were provided with health insurance for 12 months.
On December 14, 2011, ZNS-TV announced that it was planning on converting to ATSC digital terrestrial television, with the additional capability of adding a mobile DTV feed.
In 2017, ZNS-TV shut down its on-channel repeater in Freeport, ZNS-TV-1 (also using VHF 13), and substantially reduced power at its remaining transmitter in Nassau.
How to watch live streaming on high quality?
Live stream quality depends on your internet speed if it freezes on low quality check your internet speed and reset your router it might help to watch ZNS Network live streaming.
How to watch ZNS Network live stream on the mobile?
All you have to do is select your favorite channel and press the play button. Our website is compatible with all devices, you can watch live streams on Mobile phones, Tablets, and Smart TV.
Attention:
Due to differences in connectivity, there may be times when the live feed or live score does not update quickly; please refresh the page if you experience any issues.
This webcast is delayed slightly from the televised broadcast, up to approximately 60 seconds, depending upon your internet connection speed and computer configuration. Please keep this in mind when calling in with requests.
We will always try to update this tv channel so that you can watch comfortably. We re-publish content from third-party television stations, sometimes susceptible to interference from television broadcast sources that we take to be embedded in this page.