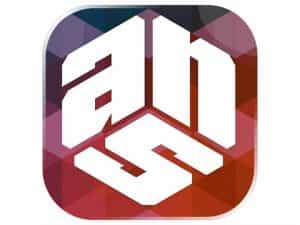 ANS TV ist ein Sender aus Azerbaijan. Sie können ANS TV jederzeit und überall kostenlos online über unsere Website ansehen.
Letzte Aktualisierung 3 years ago
ANS TV ist ein kostenloser Online-Sender aus Azerbaijan-TV-Sender
Holen Sie sich aktuelle Azerbaijan-und Weltnachrichten oder informieren Sie sich über die neuesten Geschichten, Clips und Sendungen aus Ihren Lieblingssendungen. Die "ANS TV" bringt Ihnen aktuelle Nachrichten und Live-Streaming aus ANS TV hilft Ihnen, über die Ereignisse auf der ganzen Welt auf dem Laufenden zu bleiben.
ANS TV (also known as ANS Independent Broadcasting Media Company) is a news television channel in Azerbaijan, which is owned by ANS Group of Companies since its foundation on March 9, 1991. Its name, ANS, stands for Azerbaijani News Service.
ANS was the first privately owned independent television company in the former Soviet Union.
In the early years of ANS's establishment, there were many local wars on the territory of the former Soviet Union. ANS TV got popularized by reporting news from the frontlines - Chechnya, Georgia, Ossetia, Karabakh, Abkhazia, Afghanistan, Ingushetia and frequently selling the footage to BBC, CNN, NBC, ZDF, ARD, VOX, RAI, TF, Rossiya 1, CBS, TBS.
ANS was the first privately owned independent television company in the former Soviet Union. It has been described as a staunchly pro-government station.
ANS TV was taken off the air in July 2016 when its broadcasting license was revoked after it had announced it was to broadcast an interview with Fethullah Gulen; Azerbaijan's National Television and Radio Council stated that the channel's license would be withdrawn permanently, accusing the station of "contradicted the strategic partnership between the Azeri and Turkish people by offering support to Fethullah Gulen and his supporters".
ANS Vice-President Mirshahin Agayev, one of the station's co-founders, later issued what was described as a "boot-licking" apology to President Aliyev for the Gülen interview, and later wrote a symbolic public letter to the late President Heydar Aliyev, reminding the deceased leader of his earlier willingness to protect the channel, but the station remained shut down.